All About Polar Animals

For our nonfiction unit of study, we read about the North and the South poles and the different animals that live there. We had a special visitor, Sheli Dansky, who came to share her trip to see the polar bears in Churchill, Manitoba in Canada. We did a Skype interview with Wally Daudrich, owner of the Lazy Bear Lodge in Churchill. He told us facts about the area and the animals that we never read in our books, so this was extra special. Please read our book, begin with the Table of Contents and go all the way to the end to read our Glossary. Enjoy our book and learn lots of facts!
Powered by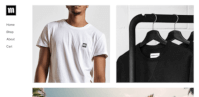 Create your own unique website with customizable templates.