Where Children and parents can discuss their thinking, ideas and the world!
For the last couple of weeks, we have been learning about how to make different things or do different activities. In order to teach someone how to do something, we have to tell them what they need and then explain it in sequence or order. The words we use to sequence are

first, next, then and finally or last.

We have been sharing things we are experts at, from recipes to routines like brushing our teeth. As we always do, there is no learning without experiencing what we do and enjoying some great authors.

One of my favorite books to read at this time of the year is Snowballs by Lois Ehlert. Click on the title for information on the book. So since we just had a a mini snowstorm and we now know that we can make all sorts of snow people or creatures with snow and "stuff", this morning I went outside and had a wonderful time making a "snowbird".

Please describe what I did to make the snowbird, the materials I gathered and most of all, try to go outside and make a snow creature with your parents.

There is nothing more magical than having fun with your child and seeing life through their eyes. Take a moment this weekend, be a child with them and enjoy the snow or just making something together. It does not have to be long or complicated. My snowbird took me 20 minutes but the fun of looking through stuff and creating it will last me for a long time.

Enjoy doing something different with your child this weekend. It can be making a snow creature, taking a walk to touch and feel the snow, making hot chocolate or just going outside, looking around, feeling the snow and drawing a snow creature at home on paper and decorating it your own "stuff".

Please post your comments on the snowbird and share what you did this weekend that was fun and special.

The last few days habe been quite gray, foggy and dreary. It has been cold, it has snowed and rained!

I took this photograph in Argentina during my travels. It drew my attention because of the colors and shapes. As soon As I saw it,

I immediately thought of you and of how much fun you would have observing and discussing this mural with your parents. When I look at this photograph, I feel the warmth of summer, the joy of colors and I want to go outside and have fun!

Where do you think this is? Tell us who you think created this and how.

Please share what you see and the feelings it reminds you of when you look at it. Have fun discovering all the different things this mural has!

Dear Students and Parents,

It has been a while since I wrote to you! What better way to start the new year than with some fun and wonderful pictures that I took in Buenos Aires, Argentina and New York City? They celebrate the spirit of the holiday season and show what creative people can do.

Please take a look at the photographs and be creative as you post your comments. I took more pictures for you on my travels that I will share very soon. I'm glad to be back to learn together.

Guess where I took this picture?

What season do you think it is?

Can you tell what it is?

Tell me what you think the decorations are made of.

Describe the background.

Do you know the word for it? It begins with a

g

and ends with an

i g------i

.

---

Here is another very different way of doing the same thing.

Can you guess what these are made of?

Where do you think I took this picture (read the top of the post).

Describe all three of them.

---

I loved them so much that I had a picture taken with them!

Tell me what the people collected and recycled to make these trees?

Give your opinion about how creative they are or not.

Tell me if you think it would be fun to do something similar.

List some ideas you have of making things with recycled objects.

Be creative!

---
Powered by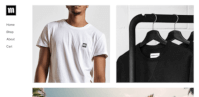 Create your own unique website with customizable templates.