Where Children and parents can discuss their thinking, ideas and the world!
Yesterday, I went for a walk. It was the first beautiful Spring day! Nature is getting ready to show us its wonderful colors.

Here is one of the first signs of Spring.

Please use the best words you know to describe this flower, it is a crocus and it comes from a bulb. Find out what a bulb is and when you plant it. Please write about this flower.

---

We are beginning our poetry study. One of the kinds of poetry I love is called Haiku.

Haikus have 17 syllables or "claps". 5 syllables in the first line, 7 in the second line and 5 in the third line.

Below is a haiku I wrote about Spring as I walked my dog this morning. See if you can write one too and post it!

Purple flowers, Spring

Everything is in bloom now

Colorful nature!

---

Winter will not go away. It is still very cold but sunny. We have had some snowstorms and there is another one in the forecast for next week. I miss the warm weather by now. So I will share with you some pictures that I took when I was in Ar------a this Xmas.

You will see two different kinds of transportation. You will also see that this is how wood or lumber gets from one place to another- from the tree farms to the city. Please use your sequencing words to tell what is happening in the pictures - First, Next, Then and Finally or Last. Notice that I am using our questions words: what, how, when, where, why, who.

Discuss the pictures with your parents or adults in your home and then post your comments.

I hope these pictures make you feel a little bit warmer! I had so much fun taking them and thinking of you!

What do you see? How many "barges" are there?
What are "barges"?
When in the year (season) is this happening?


---

What do you see now?

Why do they use a "forklift"?

How many small words do you see in the word forklift?

What does the word mean?

---

Did you guess what is happening?

What are those long things on the ground? Are they "living or non-living " things?

How does the forklift move?

Who moves it?

---

What happens finally?
Can you see any other form of transportation?
Where are the pictures taken?


---

We have been learning about animals that hatch from eggs or animals that lay eggs. Which comes first?

One of our students was so excited about all the different animals we are learning about that she shared it with her parents by writing a list.

Her mother gave her something very special to share with all of us.

Here is a picture of what she brought for us to learn.

Tell your parents about our learning. Teach them about the animal that lays those tiny eggs, about the animal that lays eggs called "mermaid purse" and about the photograph. Then click on the link to see some wonderful pictures about one of these animals.

http://tinyurl.com/bb5yek9

Finally, post your thoughts for us to read.

Have fun!

---
Powered by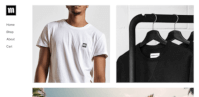 Create your own unique website with customizable templates.