Where Children and parents can discuss their thinking, ideas and the world!
We are observing the changes in nature. We go outside and draw what we see. We label our pictures and color them as "scientists and illustrators". Look at the tree on the right. Describe what you see and explain what is happening with it and what will happen with it as it gets warmer.

Post your comments.

---

We find different trees and flowers to observe. Here we are drawing the tree in front of the school. The tree is beginning to show buds that will blossom soon. See if you have a tree with buds near you. Draw a picture of it, label it and bring it to class.

ON YOUR WAY TO AND FROM SCHOOL, OBSERVE THE CHANGES IN NATURE. TAKE A PICTURE AND ALSO DRAW WHAT YOU SEE, THEN SHARE IT WITH US IN CLASS AND ON OUR BLOG.

---

Some of us went to see what is happening next to Cherry Hill. It is a wonderful surprise. Go take a look and then post what you discovered!

---

Our friend Joseph went on a family trip and he is sharing his wonderful experience. Here he is showing us a building that helps boats find the coast. Is he in the desert, the forest, the mountains, the city or the b____? Tell us where he is and the name of the building.

Look at the other pictures and write your comments.

Thank you Joseph and family for sharing the wonderful pictures. I love the light, the place and the memories it brings!

---

This is a closer view of the building. What is the blue you can see on the left?

---

Did you guess what the blue is? Joseph is looking at the ocean on Montauk Beach. Look on a map to find out where Montauk is and add it to your comments.

---
Powered by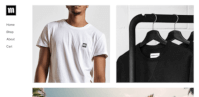 Create your own unique website with customizable templates.