Where Children and parents can discuss their thinking, ideas and the world!
There is a wonderful exhibit at the New York Public Library,The ABC of It: Why Children's Books Matter. It is a journey for adults and children through some of children's literature amazing titles and of why children's books are important to shape us into what we become as adults. As an avid reader since childhood, I loved seeing some of my most beloved books on display, Winnie The Pooh, Alice In Wonderland and Babar, one of my most favorite characters when I was a young child. The exhibit is on until September 7, admission is free.

http://www.nypl.org/events/exhibitions/abc-it

I hope you can visit the New York Public Library to see the exhibit but if you cant', here are some highlights. Please write a post and give us your opinion on the books. Answer the questions next to the pictures and enjoy watching the video at the end.

This is a beautiful scroll written and illustrated in 2011 after the Tsunami. I was created, designed and written in India and tells the story of the Tsunami in 2004 and ancient flood myths from Hindu texts.


---

This is a fun display about Alice in Wonderland.


---

One of my favorite discoveries, this book in four different languages, can you guess which they are? It was written by an artist from Uruguay who lived here for his son so he would learn four languages. I thought of all of you and the languages you speak.


---

Can you guess the title of the book on the right? And the author and illustrator? We all love reading his books in class. They are so much fun!


---

Do you know the title of this book? I used to read it to my children at night. Look carefully over the mantelpiece to help you.


---

And this one book, which I love to read to all of yous ,specially my third and fourth grade students, is about a child named Max. It has become one of my most beloved books and my own children love it so too!

Do you know this story?

---

To end this post, I would like to share a video that I watched yesterday. President Obama loves a book that I just mentioned. Watch the video to listen him read the story aloud.Click the link to watch it. Write a post and tell us what you think of the story.

https://www.youtube.com/watch?v=7S1loAe0ZoQ

Spring is here and with it many baby animals are born. We have been learning about how some animals are born. Please click on the button below to look at the presentation about different kinds of animals. Click on the arrow on the left hand corner of the slide to go the next slide. At the end, read the last slide and follow the directions. Please discuss with your child the two prompts and post your response.




Here are some words that we learned. Please use these words in English and in your language to discuss the different animals. We would love to learn these words in other languages, so please share yours with us by posting them in our blog.






April is Poetry Month. As you know, we love the poet and artist, Douglas Florian. Here is a poem from his book, Lizards, Frogs and Polliwogs.



---

Have fun reading more poems from his book. You may borrow it from your library or get it at a bookstore. Click on the book to find out more about it.


---
Powered by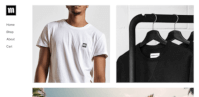 Create your own unique website with customizable templates.