Where Children and parents can discuss their thinking, ideas and the world!
Dear Families,

Happy 2018! We love new beginnings and January is a time when we are learning many new topics and skills to move forward to the next grade.
In Kindergarten we are learning about fiction and nonfiction or stories and informational text. We are also learning about winter, hibernation and how to retell by telling what happens in the beginning, the middle and the end of the story. We are talking about characters and setting and learning how to write sentences using upper case letters, spacing and periods at the end.

In First Grade we are reading Leo Lionni's amazing literature, winter poems by Douglas Florian, persuading our teachers and friends through writing as we give our opinion and reasons supporting what we think and in reading, we are using our schema or what we know from our experiences to connect to our reading.

Please support what we are doing in the next few weeks by discussing with your child the different things that I listed.

Books we are reading in Kindergarten:
The Snowy Day, Ezra Jack Keats
Old Bear, Kevin Henkes
Time to Sleep, Denise Fleming
Snowballs, Lois Ehlert
Animals in Winter, Henrietta Bancroft
Different nonfiction texts

Books we are reading in First Grade:
Yes, Day! Amy Krouse Rosenthal
Leo Lionni's books: Fish Is Fish, Swimmy, Inch by Inch, A Color of his Own, It's Mine

Powered by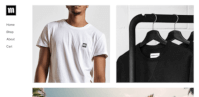 Create your own unique website with customizable templates.