Where Children and parents can discuss their thinking, ideas and the world!
Dear Parents,

Fall has been very busy in nature and in our classrooms. As the trees are changing, we are getting used to being in Kindergarten and First Grade.
We have learned many different things this season. We began our fall exploration reading one of my favorite authors, Kevin Henkes. We read In the Middle of Fall and loved the illustrations by Laura Dronzeck. As the trees were beginning to show their fall colors, we could not wait to do some of the things the girl in the book does.

We have been learning to observe nature and its changes, weather patterns, how pumpkins and apples grow, what the different communities are and discovering the objects in the sky.

In first grade, we have learned about communities, character traits and have written poems after reading and enjoying poems by Bobbi Katz and Beverly McLoughland. The have inspired us!

In Kindergarten, we have learned through going outdoors to observe a pumpkin patch in the Cherry Blossom Park next to our school - we have learned through poetry and science. We learned about fruits and vegetables in the alphabet as we read Eating the Alphabet by Lois Ehlert.
Here are some of the other books we read in Kindergarten- You may want to borrow them from the town library to re-read with your children.
I Know It's Autumn- Eileen Spinelli
The Apple Pie Tree - Zoe Hall
The Seasons of Arnold's Apple Tree - Gail Gibbons
An Apple A Day - Melvin Berger
Growing Pumpkins - Melvin Berger
A Tree for All Seasons - Robin Bernard
Pumpkin, Pumpkin- Jeanne Titherington
It's Pumpkin Time! - Zoe Hall

Divali was celebrated on October 19th and a group of Indian mothers came to talk about its meaning and share with us crafts and clothing. Everyone loved it. Thank you for making our world more interesting!


November will bring learning about feelings, wants and needs, Thanksgiving and much more. We will continue to read literature and informational texts by amazing authors as well as poetry that will inspire us to keep observing and learning from the world around us.
I have photos of some of the books we will be reading about feelings - you may want to borrow them from the library to help your child put words to their emotions.



Please take a look at all our accomplishments and post some comments! We love to year your feedback.
The Kindergartners and First Graders







Powered by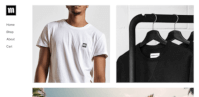 Create your own unique website with customizable templates.